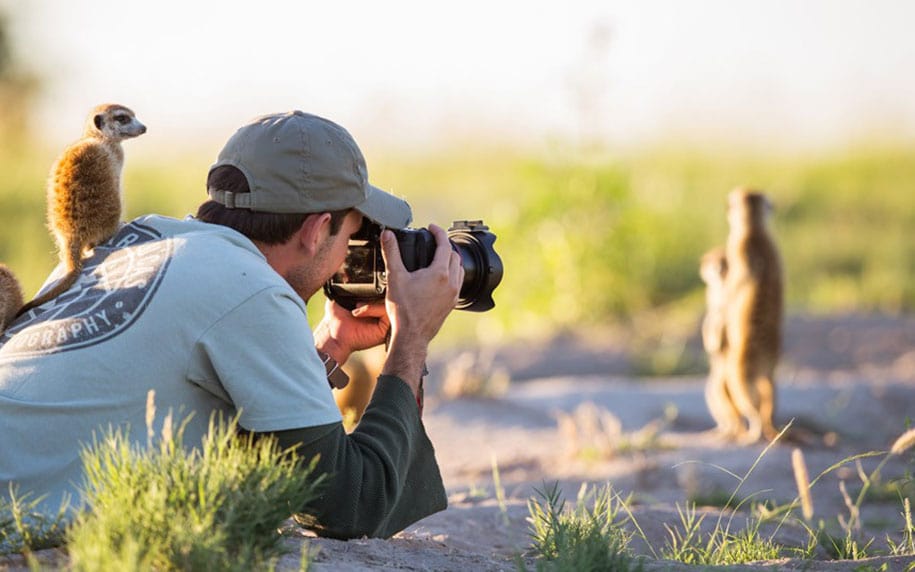 Over the years, the craze of photographing animals, birds have tremendously increased. You can say wild life photography is one of the best genres of Nature photography. However, it's not every one's cup of tea since it requires a lot of skills and abilities.
Rocco Basile is a professional photographer and a renowned name in the world of photography. He's the founder of "Rocco Basile photography", and has gained expertise in documentary and fine art photography. You will often find his works featuring in International magazines and galleries.
Today, Rocco Basile is helping a lot of aspiring photographers by providing them so many opportunities, hosting events, etc to help them make a start in their field. In this article, we have managed to collect some tips off his shelf, which will help you improve your skills.
You must know your gear
Gear is a very important aspect of photography. To get a perfect shot, you must be capable of configuring the settings and choosing a proper lens. For example, you must have knowledge of the following questions.
What minimum shutter speed of the lens will be required to get a sharp image?
What margins does your in-lens/in-camera provide?
How to toggle quickly between focus modes/focus points?
Get to know your subject
A better understanding of the subject will really help you get a perfect shot. You might be interested in capturing the natural moments of your subject. In order to do that you must learn to predict
The motion and behavior of your subject.
Their patterns.
For this, you need to spend some time observing them.
Learn the rules well, and then make your own.
Certain rules form the basis of good photography and you must learn them. It's important you learn
Utilizing histogram.
The Proper exposure.
Composition guidelines like "rules-of-third".
Once you get familiar with rules and guidelines, when and how to apply them, push the boundaries.  Put originality in your creative thoughts.
The "Golden hour" concept
Take advantage of the golden light hours. By golden light, we mean light during sunset and sunrise. Reach the spot before sunrise and sunset. This time is considered as best time for photographing the wildlife.
Creative use of the light is one of the things that can make a difference. Even the light emerging from wrong route can add a lot to an ordinary image.
Shoot wider and closer
Shooting wider will help you understanding about your subject's surrounding and habitat and shooting closer will you a clear idea about its personality.
Look for the interactions
If you happen to see more than one animal of the same species, get into action. Any moment, you can see them playing, fighting, flipping or having some good interaction. Seize every moment, you can get a perfect shot here.
Other tips
Try to get down. Shoot at the lowest possible eye-level.
Nature is unpredictable. You can't just predict what those animals are going to do. Also, you can't just go and ask your subject for the desire posture and expressions. Have patience, look around, and wait for something rare to happen!
Follow these tips, next time when you step outside for captivating the beauty of wildlife. We're sure you'll be amazed to see the results.